Unlock the Power of Instant Sales Insights
Easily Manage Customers & Jobs in Your Freelancer or Self-Employed Business
Start and grow your self-employed business with TR Growth CRM, an easy-to-use customer management and sales analytics tool. Just add your customers and jobs and gain instant access to your sales performance.
Taking your business to the next level couldn't be easier! With TR Growth CRM, you'll have access to a powerful customer relationship management solution that will help better understand your business, helping you boost sales and ensure lasting success.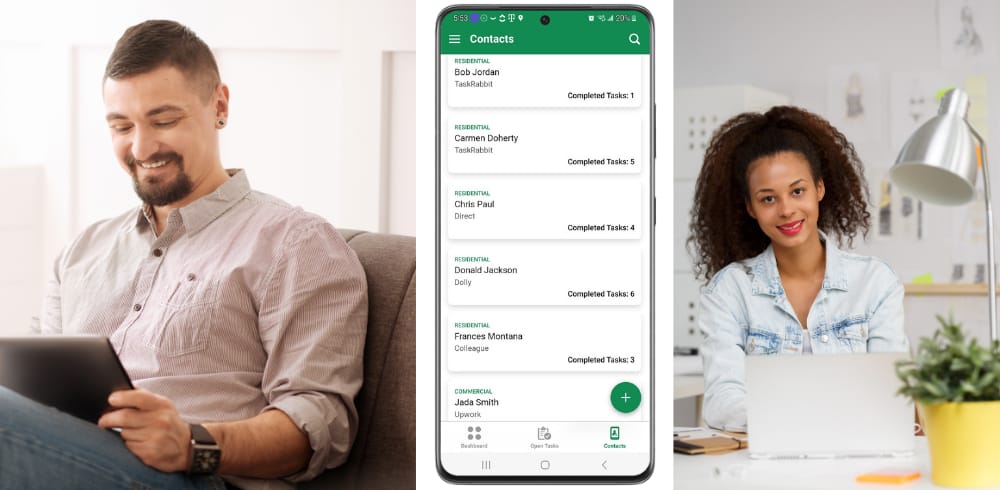 Starting a business or side hustle can be a blessing, but it's not easy. As a self-employed consultant, freelancer, or independent contractor, you must stay on top of customer management to grow a successful business. But not only do you have limited time and resources, but it can be overwhelming trying to keep track of all the essential sales information.
Millions of self-employed individuals like yourself are losing valuable time every day just trying to keep up with customer data and stay organized. This means you're missing out on valuable insights that could help you make better decisions and reach your goals faster. You're essentially wasting time and money by not having an organized customer management system. And this can leave you feeling frustrated, lost, and burned out.
TR Growth CRM provides a stress-free, time-saving way to manage customer relationships and sales! Don't waste another minute managing your customer data by relying on spreadsheets, messy notepads, or straining yourself to remember everything when you can have TR Growth CRM do it for you! Keep track of critical information while understanding what works so you can confidently grow your business!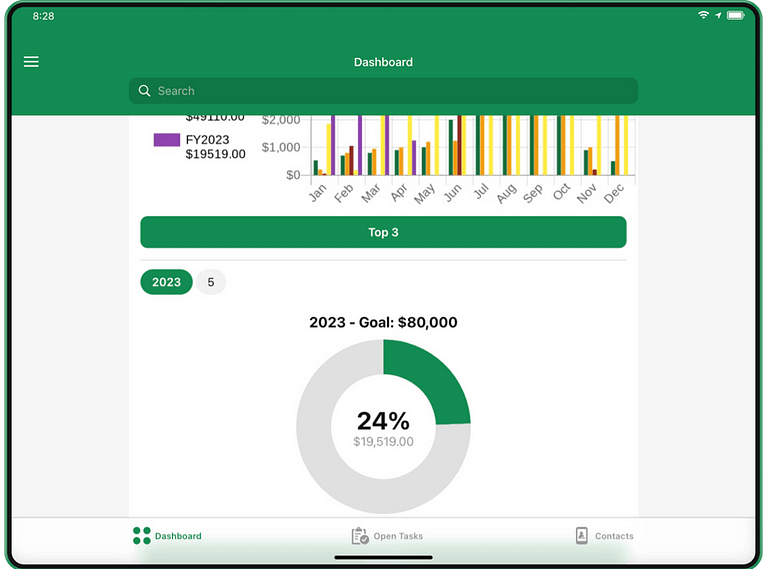 TR Growth CRM Shows You What Matters Most
TR Growth CRM is an easy-to-use sales tool designed to give you critical business insight that can help you make better-informed decisions leading to a better customer experience and an increase in sales. Are you on track for the year?
Get TR Growth CRM to Help Grow Your Self-Employed Business
TR Growth CRM is an excellent tool for contractors, sole proprietors, and small businesses because it gives them information about their most valuable customers and how well their sales are doing. 
This software lets you easily track your progress and focus on what is important. By unlocking these insights, you will be better equipped to reach new levels of growth!
With TR Growth CRM, you can manage your customers and sales, and gain instant access to what matters most, the analytics and data that allows you to understand your business.
A Mobile CRM Experience You Can Enjoy Anywhere
TR Growth CRM is designed for independent contractors who are on the go! That means having access through your mobile device, tablet, and computer.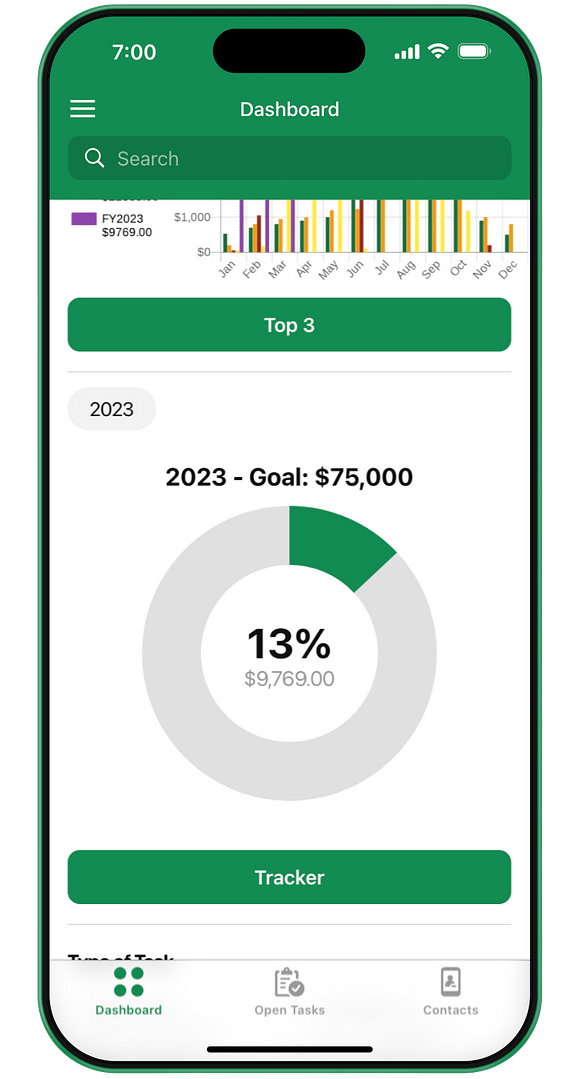 Pay What You Want Plan
Discover the power of TR Growth CRM to strengthen client relationships, increase profitability, and propel your business to new heights! Affordable for anyone, experience it yourself today.