An affordable business investment with the essential tools to manage customers and sales and gain access to sales analytics that help guide your decisions and increase sales.
TR Growth CRM is a no-code customer management sales analytics tool with an easy-to-use interface that helps to keep your customers organized while providing insight to help increase sales.
TR Growth CRM Dashboard has all the necessary core information to make sense of your customers and sales.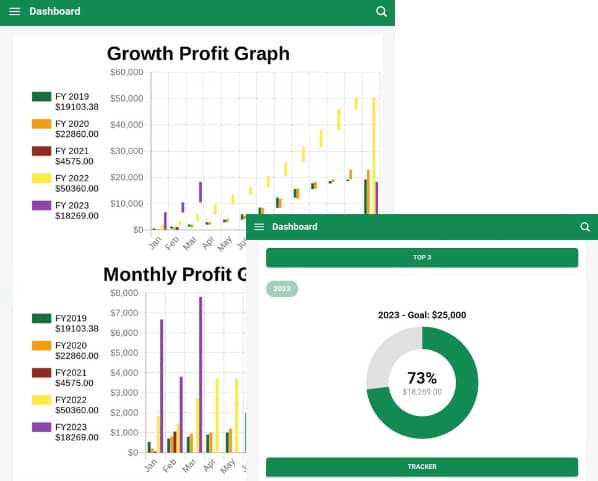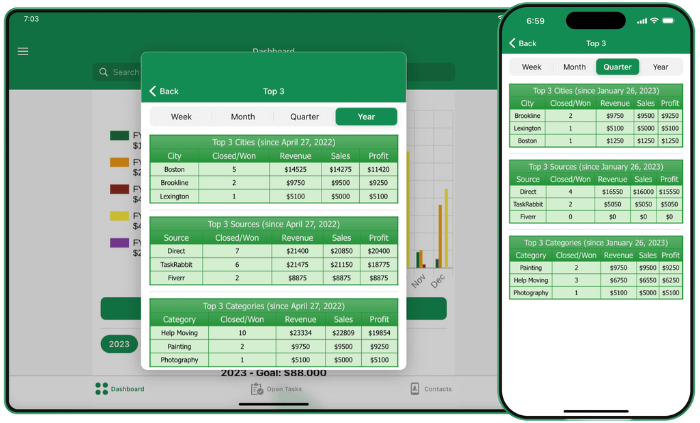 Our Top 3 List is a chart explicitly showing your top 3 cities or towns, contact sources, and products or services making you money. So simple but critical when trying to understand what marketing sources or products are most valuable.
Make more money with our simple but powerful customer management sales tool.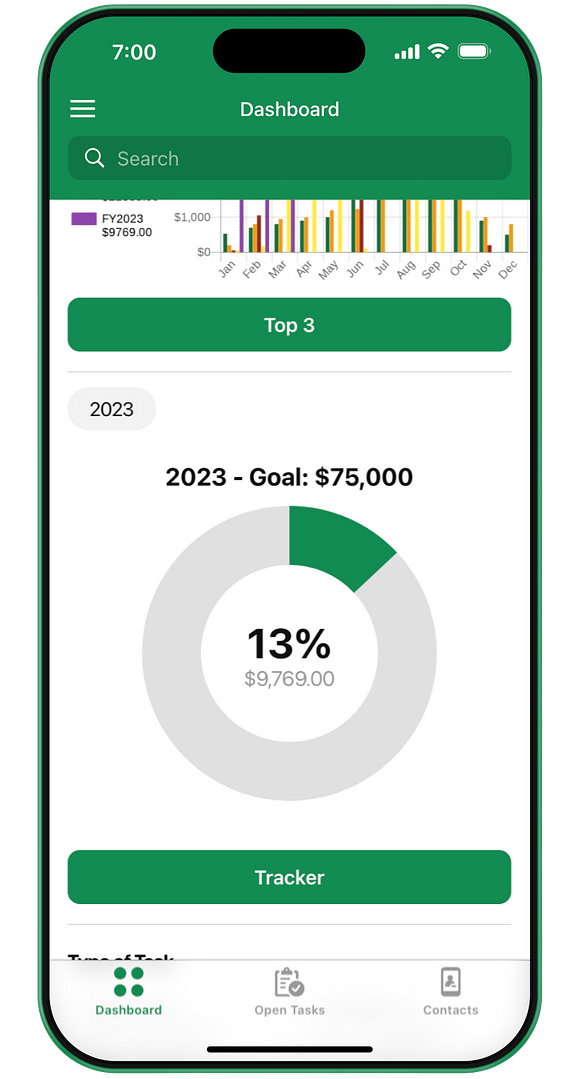 Pay What You Want Plan
Discover the power of TR Growth CRM to strengthen client relationships, increase profitability, and propel your business to new heights! Affordable for anyone, experience it yourself today.